The Source Bulk Foods Brunswick is the largest specialised bulk food retailer in Melbourne's Inner North. We are proud to bring you the most amazing selection of health food, organic food, chemical free personal care and cleaning products in a relaxed and friendly environment.
Come and enjoy shopping waste and plastic free with over 450 products on offer. Our amazing bulk products include all your pantry staples, snacks, treats and zero waste products to help rid our planet of single use plastic. Our products include: oils, nuts, seeds, grains, herbs and spices, flours, dried fruit, superfoods, health foods, cooking ingredients, breakfast foods, chocolates, honey and nut butters.
We also have a large range of organic, paleo, gluten free and vegan products. We encourage you to bring your own reusable containers and to buy as little or as much as you need. This is waste free shopping at it's best.
Owned by Lyn and Steve who say "Our community cares about the impact their shopping has on the environment and have made our store into a Brunswick institution. Our community is very diverse and we love it!" Their small team are just as diverse with wide ranging skills. Amongst the staff are chefs, recipe writers and food bloggers, Ayurveda consultants and passionate home cooks.
We all care about the environment and the food we eat.
Come in and see us!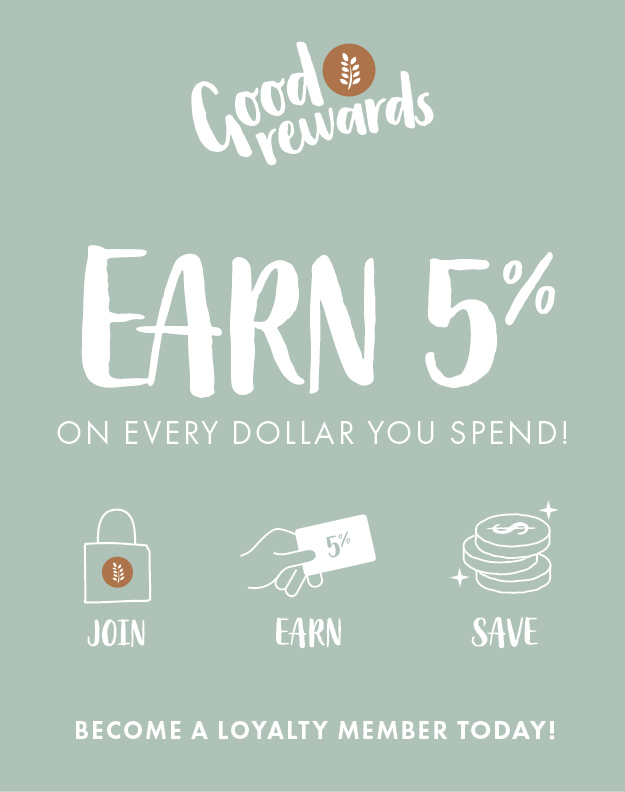 GOOD REWARDS
Become a loyalty member today!
Then start earning 5% back on every dollar you spend!
Signing up is quick, easy and FREE!
To become a loyalty member with The Source Bulk Foods simply visit your local store and start saving.
Being a loyalty member also gives you the opportunity to hear about our latest products, special offers, and national sales, some of which are exclusive to members.
Our monthly member newsletters are also filled with our recommended products, gift ideas from us, handy recipes, great food prep tips, local workshops and more.
Careers
Thank you for wanting to join The Source Bulk Foods Family, please see available positions below, or contact or visit our store to see if we have any available positions coming up.
| Job title | Description | Location | Date added | Email address to contact |
| --- | --- | --- | --- | --- |
| | Sorry currently there are no available positions at this store. Feel free to email your resume to be considered for any future positions. | | | |